Food Grade Durable Silicone Rubber Baby Bib by LSR Injection Molding



Silicone Baby Bib, also called as Silicone Bucket Bib, Food Grade Silicone Bib, Silicone Baby Bucket Bib, is made of 100% Food Grade Liquid Silicone Rubber by liquid silicon rubber injection molding. Liquid Silicone Injection Molding are widely used for automotive applications, food storage products, electronics, infants products and medical devices.





Liquid Silico Rubber

is a kind of non-toxic, heat resistant, high-resilience, flexible thermosetting material. Besides, non-reactive, elongation, tear strength, resistant to extreme environments are

LSR

's advantages.




Liquid Silicon Rubber

's vulcanization behaviors: Low viscosity, fast curing, shear thinning and higher thermal expansion coefficient.



Liquid Silicone Rubber Product Reference:
Appearance

A component: transparent floating liquid

B component: transparent floating liquid

Viscosity (Pa.s)

58

Mixing ratio

A:B=1:1

Operation time (h@25ºC)

3H

Operation time (h@40ºC)

1.5H

Heat curing time (second@150ºC-160ºC)

56s

Tensile strength Mpa

6.1

Tearing strength N/mm

28

Elongation %

300

Hardness (Shore A)

50 Shore A

Vulcanizing condition

25ºC×24H or 60ºC×2H

Volume Resistivity Ω.cm

1×10

dielectric strength KV/mm

20




Liquid Silicon Rubber-Five Features:




Liquid Silicon Rubber

-

physical form


LSR----liquid state with liquidity


Liquid Silicon Rubber-applications


Liquid Silicon is food-grade and skin-friendly, which can contact food and human body directly. But its application is limited, mainly in infant series, kitchen wares and medical products.


Liquid Silicon Rubber-safety


Liquid Silicon Rubber is a kind of high transparent and safe food-grade material through closed batch charging forming, without adding vulcanizing agents during molding.


Liquid Silicon Rubber-forming method


Liquid Silicon Rubber is also

called Injection Molding Liquid Silicone Rubber (LSR) and the curing equipment is Injection molding machine. More simple technical process and higher-level automation, preciser product size and higher productivity are main advantages of Liquid Silicone.




Liquid Silicon Rubber products


Liquid silicone products is high transparent and odorless, with injection gate.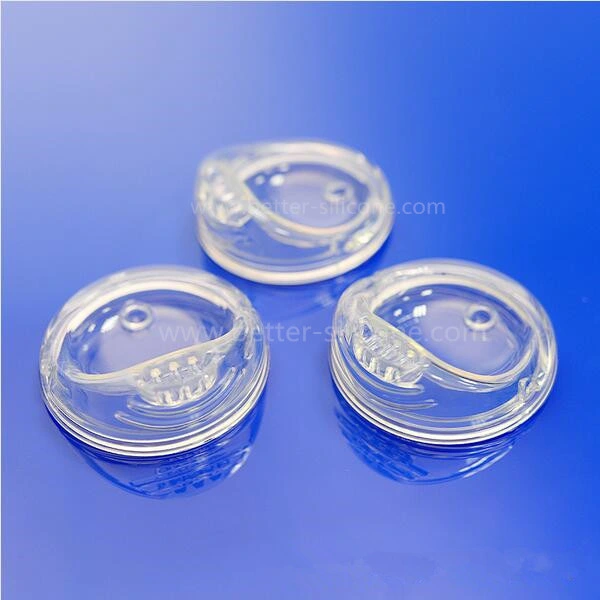 Xiamen Better Silicone Import and Export Co., Ltd, not only can make rubber compression tooling & plastic injection molding, produce silicone rubber compression parts & products, but also can make liquid silicone rubber injection mold and produce liquid silicone products.
Four production plants:
Mold-Making Plants
Silicone Rubber Compression Plant
Plastic Injection Plant
Liquid Silicone Rubber Injection Plant.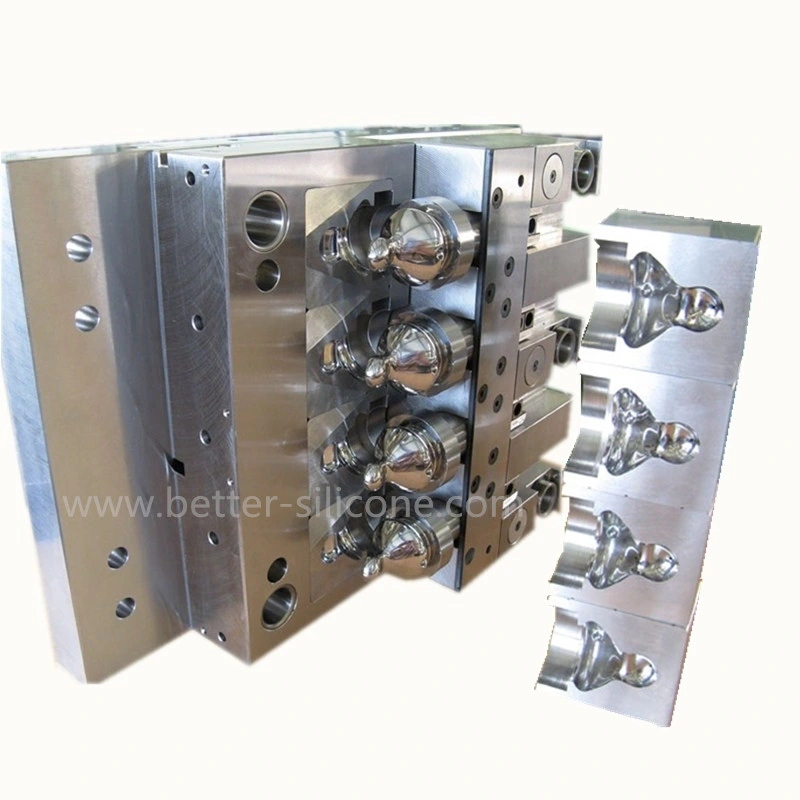 Compression silicon rubber molded parts tolerance, can be +/- 0.02mm, like for medical device, smart cell phone, electronic and so on.
Our company not only can produce normal precision liquid silicone rubber products, but also can make metal + liquid silicone & plastic + liquid silicone rubber over-molding products.